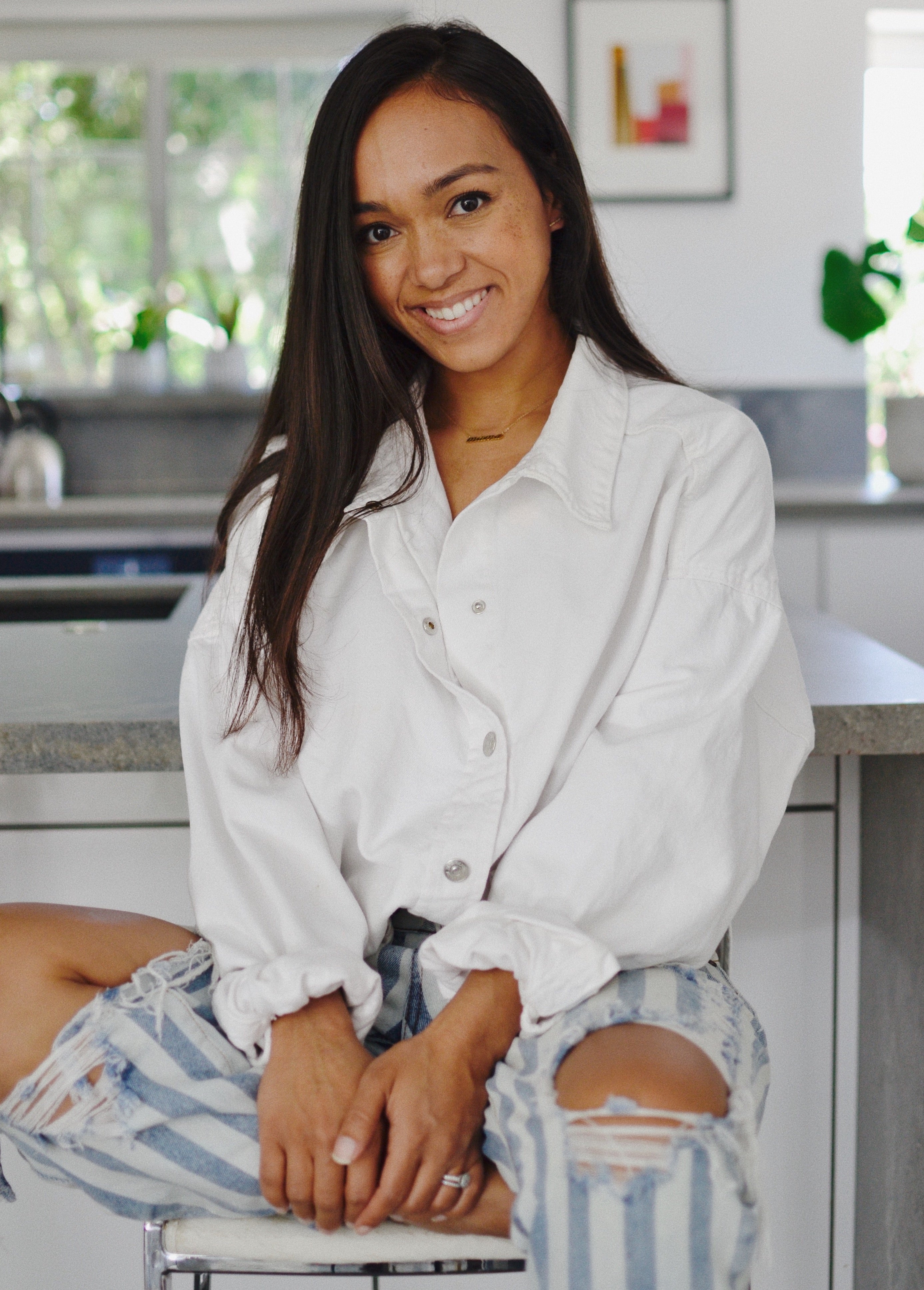 From Our Founder
Brittany Jones
Hey! I'm Brittany Jones, mama to three amazing kids, Landon, Channing and our newest addition, Love. I'm Ohio-born, LA-raised but my heart forever belongs to NYC where I met my wonderful husband and where I started my career and motherhood journey.
I love all things beauty and wellness and I absolutely love being a mom. And after nursing my babies for a total of five years (and counting!), I realized I was missing out on a ton of dope beauty products and ingredients because they weren't safe for me or my babies. The 'good stuff' was made with pregnancy "no-no ingredients" like salicylic acid and retinol or contained ingredients that were too harsh for my sensitive skin, like hydroquinone. On top of that, I couldn't find a brand that was safe for nursing mothers, yet effective, and one that was 'shelfie-worthy' (because I love good branding!).
So soon after my second son, I decided to create a safe, beautiful and effective skincare line that any woman would love, and one that was specially made for motherhood and with women of color at op of mind.
Our mission is to create a safe space for diverse moms and offer simple but effective formulas with the highest quality ingredients. We're vegan, cruelty free, responsibly sourced and packaged (with plans to become even more eco-friendly) and we're committed to avoiding hormone disruptive "no-no ingredients".
I created a skincare line for my personal needs and that evolved into one that I'm so proud of and grateful to share with you today.
Thank you for being here and welcome to the gang.